Lancer offers a wide range of multi-stranded archwires to meet every clinical need. Braided, twisted, spools and straight lengths.
Swiss-Strand™ Twisted Archwires
Multi-Stranded Stainless-Steel arches and straight lengths, available in twist (3 wires interwoven). 
Bright smooth finish

High tensile strength for maximum performance

Arches have extra hard spring temper for early treatment stages

Easily formed, will not unravel.
Available in archwires (round, rectangle & square) and straight lengths (round)
Swiss Strand Twisted Straight Lengths
Memorex™ Coaxial Archwires
Manufactured from the highest quality medical grade carbon free nickel titanium, and designed to provide superior memory that optimizes the movement of teeth, Titanal™ Nickel Titanium archwires are the optimal choice for any treatment regimen. 
Benefits:
Titanal™ works equally as well in both difficult and routine cases. Ideal for use as a leveling wire, they can easily and effectively engage even the most severely malposed teeth, enabling early torquing and finishing. 

Provided in a constant austenitic phase, the superb rebound and memory characteristics of Titanal™ NiTi archwires ensure desired results without the need for adjustment or modification. 

Titanal™ archwires are manufactured from cold-worked nickel titanium, allowing for a high degree of deflection without causing deformation of the original archform characteristics. 

The archwire forms and corner radii designed into Titanal™ NiTi archwires are precisely fabricated to ensure excellent performance and predictability, especially when applying torque. 

Lancer's processing creates a highly polished surface to reduce surface friction and improve sliding mechanics.
Swiss Strand Twisted Straight Lengths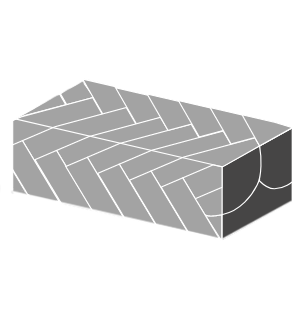 Simplicity Wire Braided NiTi
Multi-Stranded wire in Nickel and Titanium alloy. 8 Strand Braided Wire available in straight lengths (rectangle).
Thread with high resilience, elasticity and workability. It hardens during the bending phases and does not require heat treatment. Available in 5 different diameters and degrees of resilience.
Lancer is your new global dental partner.
We provide top quality products: discover more.